Ian Williamson, child and adolescent psychologist, explains to Brampton College parents why they should restrict their child's use of mobile phones.
To kick-off the series of our teenage wellbeing and parenting talks we have planned here at Brampton College over the coming months, we welcomed Ian Williamson to the College last Wednesday evening.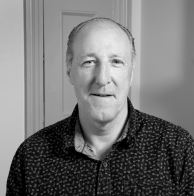 Ian trained as a Child and Adolescent Analyst in the 1980s at the Society of Analytical Psychology.  He worked in the NHS at several Child and Family Consultation centres before going into private practice full time 15 years ago.  Currently he works full time with children, adolescents and families. He is the author of recently published 'We need to talk, a guide to raising resilient teenagers'.
In short, with over a 30-year career as a child and adolescent psychologist, Ian has seen 50,000 teenagers – So if anyone is qualified to give advice on how to manage this tricky time for parents, it's him!
Ian spoke to Brampton parents specifically about teenagers' use of mobile phones and how they can be so damaging to their concentration, studies, sociability and to their family life. Parents need to make a stand, not opt for the 'easy option' of giving into their teenager and ensure their child's time on the mobile phone is limited. The talk included a Q&A session which led to some lively debate between parents. A full article detailing his views and advice regarding mobile phone usage can be read here.
It was a great start to our Wellbeing programme here at Brampton and we look forward to our next talks, including:
'Understanding Adolescence and Surviving Adolescents' from Emil Jackson on Tuesday 27th November, 6.30 – 8.00pm
Emil Jackson is a Consultant Child and Adolescent Psychotherapist and Head of Child & Adolescent Psychotherapy in the Adolescent and Young Adult Service at the Tavistock Clinic.
This talk explores why the period of adolescence is a challenging and volatile one – not only for young people but for all those around them – parents, siblings, teachers and friends. Most parents are full of questions, concerns and fears about what might be going on for their child and can feel at a loss about how best to support them. Often parents are not sure how to differentiate between an ordinarily challenging phase of adolescent development and behaviour that might indicate a deeper problem.  Within this session, Emil Jackson will address some of these central concerns that preoccupy parents. He will describe the main developmental stages of adolescence and key developmental tasks facing adolescents and their parents. In particular he will explore some of the central anxieties and difficulties commonly experienced by adolescents and consider the impact of these on the adolescents themselves, as well as those around them – especially their parents! The premise for this talk is that we need to start with having a good understanding of what is 'normal' in order to know when to be more concerned.
'Proactive Parenting' from Mandy Saligari on 4th February 2019, 6.30 – 8.00pm
Mandy is a parenting, relationship and addiction expert, and the founder and clinical director of Charter, Harley Street. Mandy is a regular contributor to press and television, including regular appearances on Channel 5. She is passionate about dispelling myths surrounding mental health and addiction, and gives regular talks to schools on self-esteem and helping people live healthy and happy lives. To give you an idea of what to expect from her talk, here are a few words from Mandy herself.
Proactive Parenting is a model of thought that will offer you advice on how to respond to young people of all ages so that you give them firm and clear boundaries with love. It helps you to stay the course when under pressure from those you love most. The Proactive Parenting talk can help all parents learn helpful tools to manage these difficult times with their children."
'How to Motivate' from Dr Raj Persaud on 7th March 2019, 6.30-8.00pm
Raj Persaud is a consultant psychiatrist, broadcaster and author of books about psychiatry. Persaud regularly appeared on radio and TV programmes, as either interviewee or presenter and was resident psychiatrist on the well-known daytime television programme This Morning. In addition to writing regularly for The Daily Telegraph and The Independent, Persaud also had columns in the Times Educational Supplement, Cosmopolitan and Canary Wharf City Life magazine. He is a former presenter of the BBC Radio 4 psychology and psychiatry programme, All in the Mind. He was a presenter for Travels of the Mind for BBC World Service. He is the joint editor of the Royal College of Psychiatrists "discover psychiatry podcasts".
Persaud has appeared on numerous talk shows such as Richard and Judy and Good Morning with Anne and Nick, promoting psychiatric treatments for mental health issues. With the general practitioner Mark Porter, he co-presented the live medical talk and phone-in TV programme Doctor, Doctor on Channel Five. With his wealth of experience, we welcome him to Brampton and look forward to his talk on 'how to motivate' adolescents.
Please note that places are limited and will be allocated to parents on a first come first served basis for each talk. To RSVP, please reply to JMulkerrin@bramptoncollege.com  with your name and the talk/talks you would like to attend.