A key scene in the teenage film 'Mean Girls' is when Damien walks in dressed up as Santa and gives out candy canes. Glen Coco receives up to 4 candy canes , hence the famous line line ' Four for Glen Coco, you go Glen Coco!'. Mean Girls has been a major part of childhood not just for me but for other teenagers my age too. There is something so comforting about watching a realistic film about high school. What better way to celebrate the film than to recreate the Candy Cane Grams?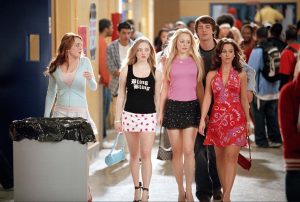 Last week Zayna and I used our refined communication skills to sell £1 candy canes to the whole college. With little experience in selling, it was a struggle but I started to enjoy it and now I am debating if I should apply to be on Apprentice 2021. Although Zayna disagrees.
The only obstacle in our selling was our masks. I'm used to lipreading but nearly every potential customer was wearing a mask due to Coronavirus guidelines (which I'm grateful for). Although I am pretty sure many people thought I may have been partially deaf from the number of times I said 'What?' after them repeating themselves. We sold on Thursday and on Monday, and thanks to Zayna, many teachers bought some too. Judi and Anu in particular were rather ecstatic to receive a candy cane!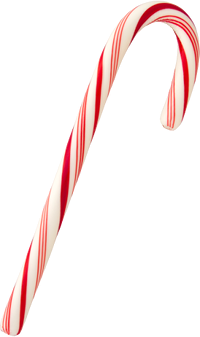 As we wanted to be different to last year , we also had the anonymous option and many students made use of this opportunity and almost half of the candy canes bought were sent anonymously from secret admirers or friends.  I had particular fun playing cupid/matchmaker and seeing confused looks on people's faces when handed a candy cane. Seeing blushed faces and beaming smiles really made the end of my school term. In total we had sold over 100 Candy Canes!
With everything that has been going on with the pandemic , little acts of kindness can go a long way. We all have to be even more aware of not only our mental health but also our friend's mental health too. A text or a call to a friend can make a real difference.  I personally find homemade gifts to be very sweet too and, in the past, I have made selfcare boxes not only for my female friends but male friends. You would be surprised how many boys actually like a good quality face mask!
This is a very confusing time and it will be for the next few or several months, so please remind your friends you are always there for them, small acts of kindness don't have to be just from buying someone a candy cane!
By Asha Persaud, student