Hi everyone! For those of you who don't know me, my name is Imaan, and I'm a second year A level student here at Brampton. Over the last few years I've found a passion in advocating good mental health, and so I've decided to start a blog on ways we can all improve our wellbeing.
The combination of weekly or fortnightly exams, homework and university prospects can definitely be overwhelming. However, there are many ways in which you can maintain a balance in your life, and with this blog I hope I can make some of these more obvious to you.
This article is based on the importance of exercise. Not only does staying physically active keep your body healthy and strong, but it can also make you feel less stressed and anxious – two feelings which I know we can all relate to.
As a biology student, I feel a little inclined to tell you about the science behind it.
Dr Mark Tarnopolsky, a genetic metabolic neurologist who has carried out extensive research into the effects of exercise, has said 'if there were a drug that could do for human health everything that exercise can, it would likely be the most valuable pharmaceutical ever developed.'
Exercise has been found to improve self-esteem, alleviate stress and negative moods, and reduce anxiety and depression. These improvements are caused by an increase in blood circulation and involvement of the hypothalamic-pituitary-adrenal (HPA) axis, as a result of increased exercise. The HPA axis communicates with many regions of the brain, such as the limbic system which controls mood and motivation, the amygdala which produces fear in response to stress, and the hippocampus which aids memory formation and mood.
A more common reason for feeling good after exercise, which you may have heard of, is the release of endorphins by your hypothalamus and pituitary gland, and the reduction of stress hormones adrenaline and cortisol in the body.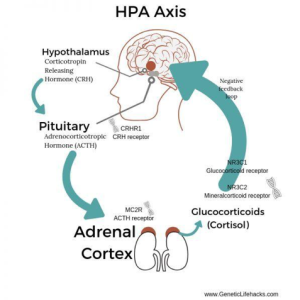 Health benefits include:
Increased fitness levels
Exercise endurance
Increased energy levels
(Depending on type of exercise) increased upper body and core strength
Reduced blood pressure levels
Alertness and reduced tiredness
Weight control
Stress relief
Mood improvement
Ways that you can gain these benefits is through implementing things to keep yourself active. Making a schedule is the first step in doing so. For example, you could set aside thirty minutes of your day to take a brisk walk, three times a week. Or maybe even allocate some time every other day to visit the gym. Other ideas could be to join a yoga class, or even a local sports team – something fun and social!
As an alternative, you could follow a home workout video from the comfort of your room; if you find yourself isolating due to COVID and need something to keep you motivated, this could be the perfect solution.
There are also some mobile apps you can use to regulate your exercise. 'Active 10' is a great way to track your steps throughout the day, and also allows you to set yourself goals, with tips to progress your activity.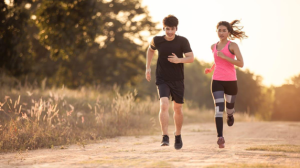 By Imaan Rashid, student