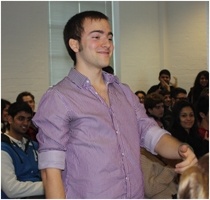 On a cold December day, Brampton College held a charity talent show called 'Brampton's got Talent'. This showcaed a variety of wonderful acts including singers, pianists, a dance group, dhol drum player and Benji on the air drums.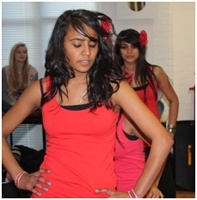 Benji's winning act took the audience and judges by surprise. Narowly missing out was Nandish playing the Dhol, a traditional Indian drum and a Bollywood dance group consisting of Bhavini, Nikita, Vinunti, Ozzie and Priyesh. Kojo entertained us with a comedy pianist act. Tara had the daunting task of going first. Adele, David and Shaya (with Michael accompanying) stunned the whole hall with their moving lyrics and voices.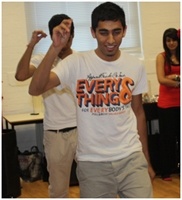 Sid and I hosted the whole event, which was a great success and raised £370 for our chosen charities Barnardos and The Youth Cancer Trust.
Karan Parekh