This week as I start to prepare for our students receiving their A level results I am struck by the consequences of the government policy to allow universities in England to recruit as many students as they like. In the lead up to results day it is strange to hear and see universities competing for students in this open market. You could say this is a good thing for our young people as it gives them a greater opportunity to go to the university of their choice. Yet how is that decision made?
During the academic year I am proud to say we have spent a lot of time with each student finding out more about their interests and aspirations to give them advice that is specifically tailored to them. I am aware that there is a lot of criticism that this is not more widely available to teenagers. However, Brampton College invests in its highly qualified Higher Education advisers and we believe that by treating each person as an individual we can give the same care to our students when they plan to leave us as we do when they come to us.
The new ucas service to make clearing more accessible to students does give me some concerns. On Thursday morning I have encouraged our students to come into college, receive their results and talk to their teachers. This gives us time to celebrate with most of our students who find out they are going to the university they have chosen. For those that did not obtain the grades they hoped for, our careers staff and teachers are here to support them, give advice and use the clearing service. I have encouraged our students to do so this year.
However, for the first time, students will experience a phone call on Thursday morning and might be told they did not get the places they opted for as their firm and insurance choices but be told a different university would like to offer them a place. I wonder, with that mix of emotions, how a student can make a balanced, life changing decision? I very much hope it will be with our support and advice and not a spontaneous, badly thought out response to disappointment. We care very much for our students and want the best for them. Yet I wonder if it is not the case that too much Competition and Choice can increase Stress? We certainly want to be there to make sure that we can give assurance and guidance on what is possible one of the biggest decision days many students have experienced as well as celebrate with the majority who fare planning to go to a university which meets their aspirations and needs well.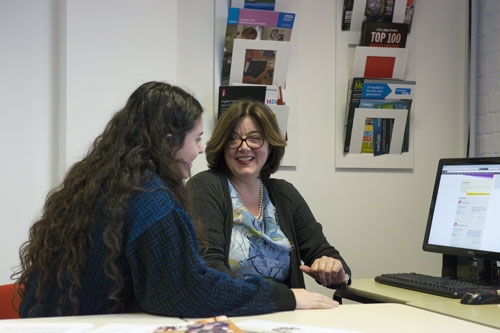 We are also here to help those who have not reached their desired A level results yet know they have the potential to do well. Our intensive one year programmes have successfully helped many students into very competitive courses and some of the best universities in the UK. This may be a much better alternative than doing a foundation course at university. If you are in this position we would be pleased to meet you and give you some advice before making a final decision about the next step in your education.