Recently there's been a lot of news about how the shortage of school places could lead to the development of 'titan' schools to cope with thousands of extra pupils. According to a new study, the demand for secondary places in London will increase by more than a quarter by 2025, with 105,000 extra places needed, the first major forecast for the next decade has found.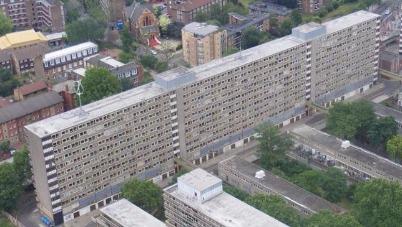 Super Sized Schools
The research, published by the Greater London Authority, shows that the capital will need a total of 165,000 more school places over the next 10 years. As a result, 'super-size' schools are planned with between 13 and 16 forms of entry, with the total number of pupils at two of them soaring to 3,000.
Whilst these schools may help alleviate the space crisis, we have to question whether titan schools are really the best solution. Dr Sarah Welch, the new chair of the Independent Schools Association, says she fails to see how educating pupils in these "vast schools" could be to the benefit of individual children. She says that although there were clearly economies of scale, the problem of an increasing school population could not be solved by "simply slapping on extra classrooms". She concludes by saying that building confidence and resilience and the ability to take risks was only achievable if the child felt "safe, comfortable and known".
We have to agree. Our entire approach to education is about offering personalised, one-on-one support, that builds student confidence and, in turn, aptitude.We create a tailored programme that suits the needs of the individual. Our small classes allow us to do that. Our relationship between students and staff are also considered important to help provide a happy, secure environment where we can meet students' academic aspirations and look after their wellbeing.
Criteria when selecting a sixth form college
We recently commissioned our own research here at Brampton College. We wanted to understand what our students thought about us and what really matters to them when it comes to education. When we asked our students what was the most important criteria when selecting a sixth form college, the two most popular answers were 'size of classes' and 'one-on-one support' along with 'results/performance'. Then when we asked them which words they would use to describe Brampton College, the five most selected words were dedicated, hard-working, supportive, friendly and motivating. These are results that we're proud of.
Tailored, individual student support
We have to question whether a 'titan' school will ever really be able to provide such a level of tailored, individual student support or be described in a similar way. Needless to say, we hope the approach to building these new expansive schools will be done with caution and never with the sacrifice of quantity over quality.