Holocaust Memorial Day 2019 falls on Sunday 27th January; a day that we remember the atrocities of WW2 and the murder of 6 million Jews, the millions of people killed under Nazi Persecution and in subsequent genocides. This message was made particularly poignant for Brampton students when Susan Pollack came to give a talk at the college last week. At 89 years old, she dedicates her time to talking to schools, universities and other groups across the country about her experience living both as a child growing up in Hungary and at surviving Auschwitz.
Susan's talk focused on the lessons she learnt from her time at Auschwitz and the anti-Semitism she and her family suffered during the years in the run up to the war, and how she learnt to survive. She explained how she chose to move on from the atrocities of her past, seeking neither revenge nor justice. When questioned on her views about the current state of anti-Semitism, Susan alluded to the present state of political and economic uncertainty having dangerous implications on attitudes towards minorities, especially the Jewish community. Her strong belief is that education is the antidote to hatred and injustice and the only real way to ensure that the lessons of the holocaust are not forgotten.
Susan has recently been featured in a BBC documentary 'The Last Survivors' you can watch here and a Sunday Times Magazine article, The Last Witnesses.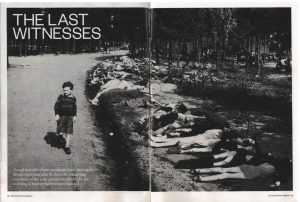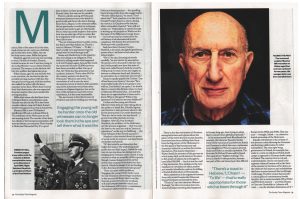 You can read the article in full here.