Last Thursday we hosted our annual Open Evening and Art & Photography Exhibition. It welcomed students who are joining the College in September and also those who are considering enrolling at Brampton, who had the chance to see the College for the first time.
It was a great opportunity for all these students, and their parents, to talk to our teachers as well as some of our students who have been here for the past two years. However the evening was also about viewing the wonderful work in Art & Photography.
Art has always been a real core strength of the College, and last year 100% of A level Art students achieved A* / A and 100% of A level Photography students achieved A*- B. Our students are tuaght under the outstanding direction of our Head of Art, Hannah Hewetson, assisted by Adam Bainbridge (who is doing an excellent job as Acting Head of Art during Hannah's maternity leave) and Javier Thomas, our expert Photography teacher.
Over the years, Brampton's Art and Photography students have gone on to study at many of the most prestigious institutions, including Chelsea and the London College of Fashion, and students also regularly go on to study Architecture.
At the exhibition this year, a lot of the students' artwork explored their families' cultural heritage, or their own personal memories of growing up elsewhere. Here are a few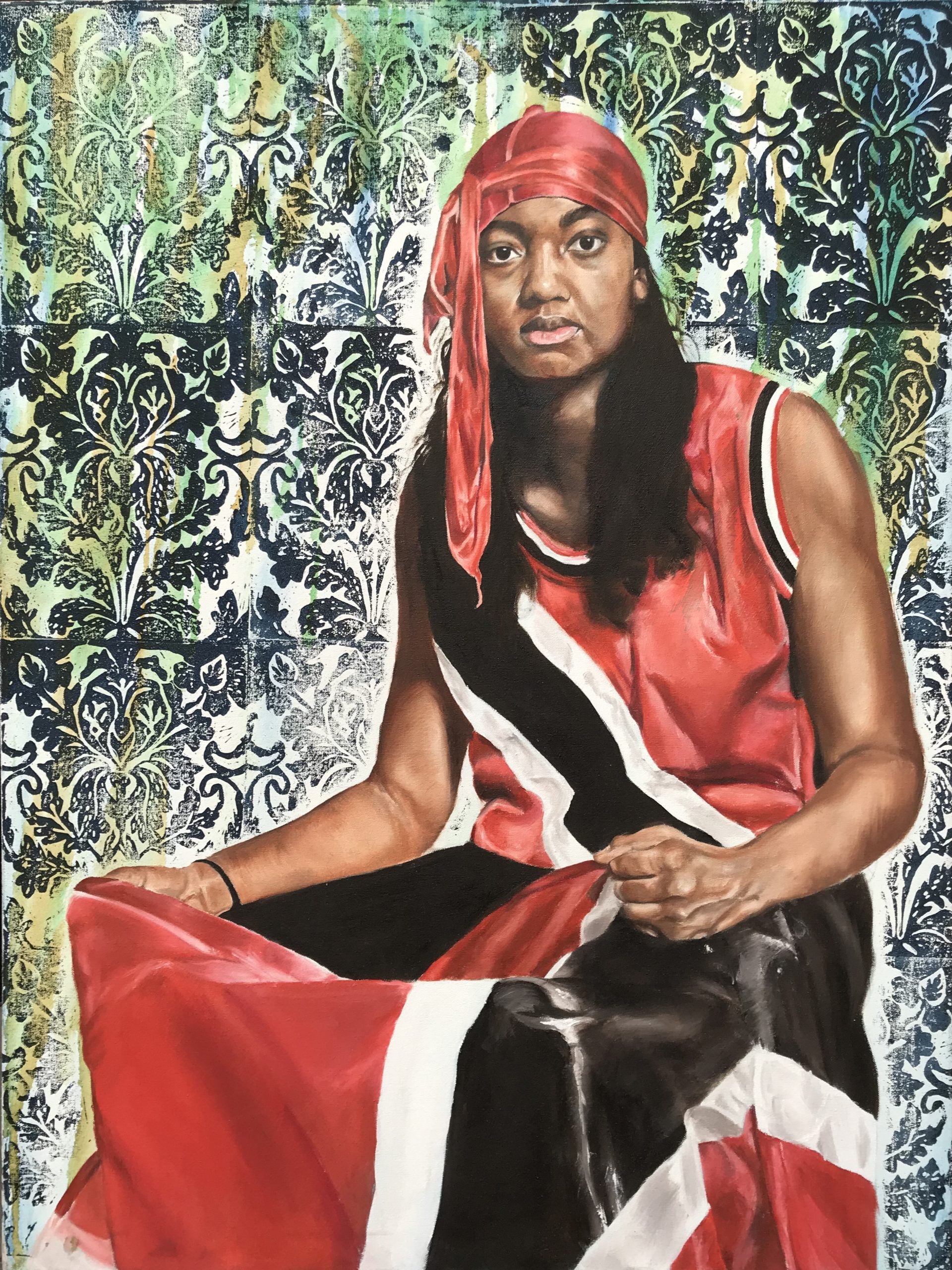 Nicole Carrera displayed painted self-portraits exploring her family's heritage and examining how people of different cultural and ethnic backgrounds have been historically depicted in painting. She made a triptych of works combining oil painting and printmaking, where she presents herself, in a range of poses, with the flags of Jamaica, Great Britain, and Trinidad.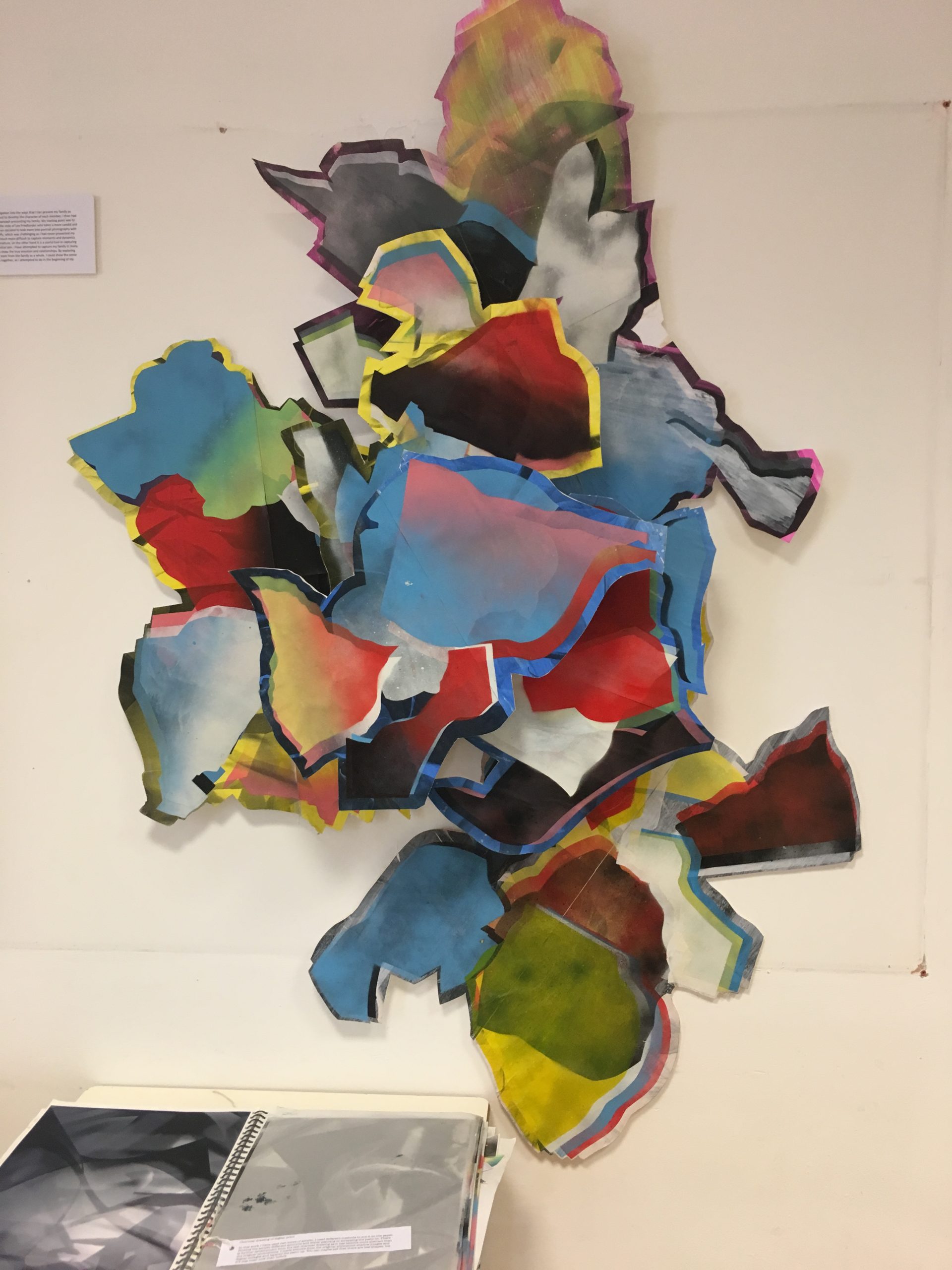 Will Chen's photography coursework examined the cultural similarities and differences between life in the UK and China, whilst Sejal Patel's exam depicted memories of growing up in Tanzania and Zanzibar. Simran Lakha's work focused on a British-Asian perspective of how her family's Indian heritage influences her life in London. Ruby Maxwell and Mia Emmett showed a beautiful collection of photographs documenting family life and growing up.
Isobelle Hawkin's work explored the stages of sleep, combining drawing, printmaking, camera less photography and filmmaking, whilst Harry Ezzat displayed a collection of enigmatic images shot in the studio, developed through Photoshop and in the darkroom.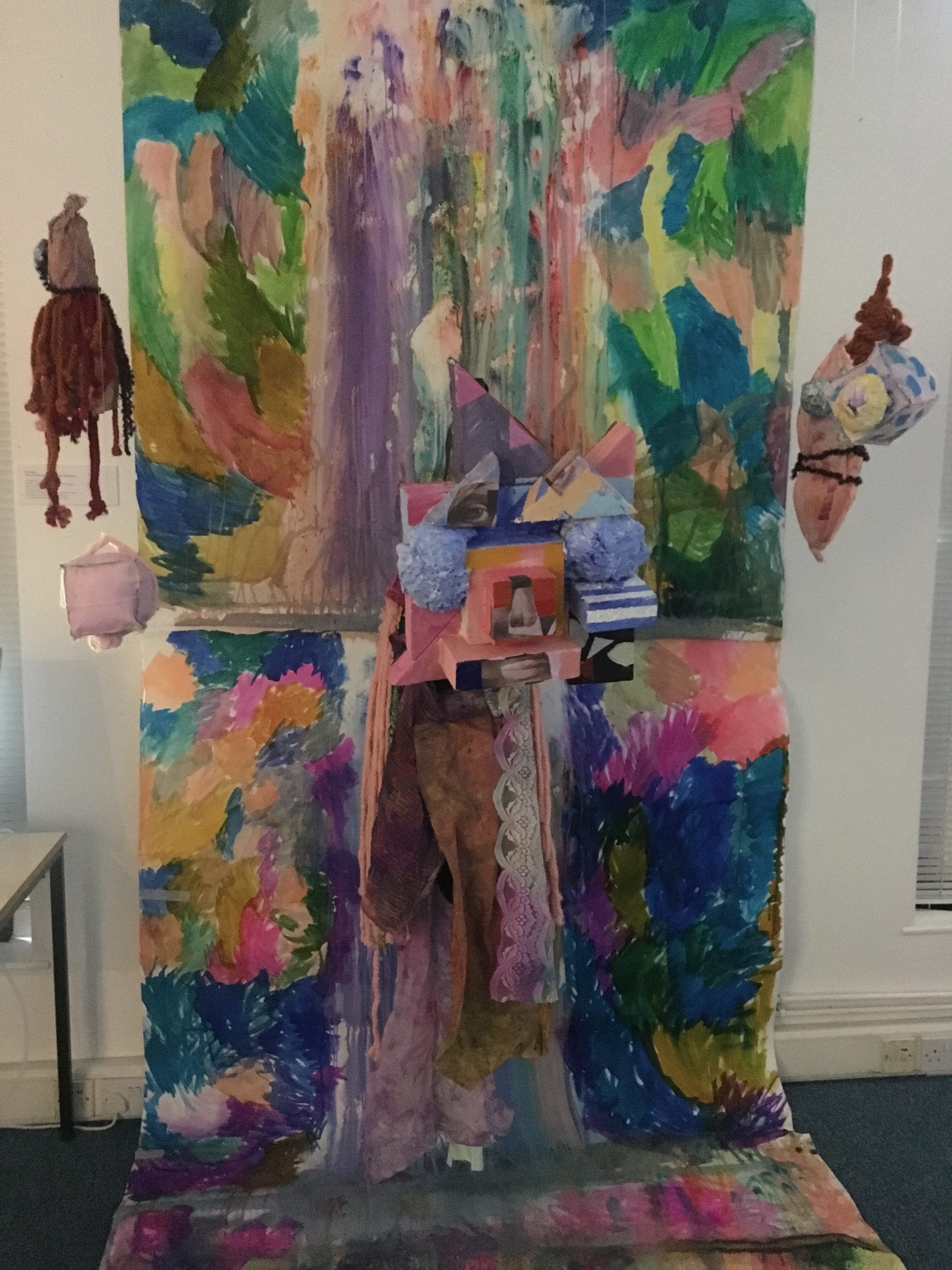 Ella Kosmin's work showed an idiosyncratic performance piece where she brought to life the imaginary aliens that she'd draw as a child. Tsofia Lauber's oil painting focused on the impact mental health issues can have on people's daily lives.
We'd like to thank everyone who attended the evening and all the staff and student helpers for making it such a successful event.