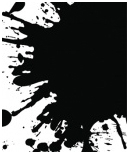 Sam Maynard, Education Officer at the Donmar Theatre, came to lead a practical drama workshop for all AS English Literature students on Friday 4th November.
After a discussion about contemporary theatre and the Donmar Theatre space in particular, Sam introduced Inadmissible Evidence to Brampton College students in preparation for their visit to see it on Thursday 10th November.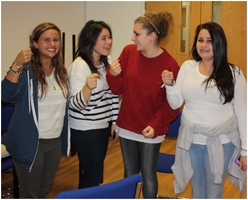 After warm up exercises to relax everybody and get them used to practical work, students worked on creating a space within which to deliver speeches from the play, which blurs reality and dream in the life of Bill Maitland, a 39 year old solicitor. Students explored how to evoke different levels of tension in physical performance and the ways in which sub-text can be conveyed during a speech.
As well as being fun and a change to the usual diet of textual study, the workshop encouraged students to think about the specific play and its themes as well as the wider issues of theatrical/dramatic literature in preparation for the drama text they will be studying from January (Tennessee Williams' A Streetcar Named Desire).
MC