Over the half term students from the Art and Photography department visited Venice. When you think of art and Venice you think of the old masters but every two years Venice is host to the largest contemporary art exhibition in the world, The Venice Biennale. Within the Biennale each country has a pavilion in which to display their artwork, we were given the chance to explore these and with it the city's amazing architecture.

Each of us had our own favourite pavilion for different reasons, but Ireland's really struck me, a multi-media installation titled 'The Enclave' by Richard Mosse. I particularly enjoyed the way he intertwined documentary film with art to create a really powerful piece. It was the first time a film piece has truly gripped me.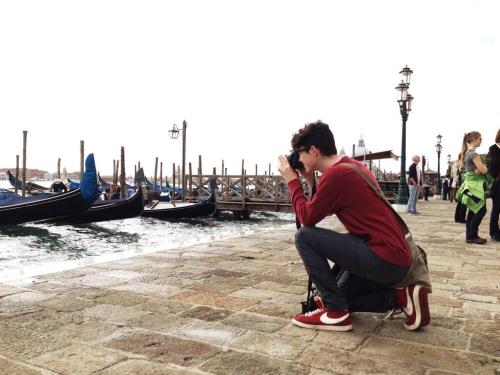 But the Biennale was not all we came to Venice for. We also visited the Peggy Guggenheim museum, The Academia and many famous tourist spots, including St Marks Square. One of the highlights of the trip was seeing Leonardo Da Vinci's work in real life, the exhibition at the Academia included drawings that have not been seen in public for over 30 years. I felt that it was such a privilege to be given the opportunity to see some of his most famous, detailed sketches.
The city itself is remarkable, there was never something not to sketch or photograph. Travelling by vaporetto was a unique experience and being surrounded by so much culture (and not to mention great food) made for an absolutely brilliant experience.
Alison Fitzpatrick.