We Day is the movement that empowers a generation of young citizens through an inspirational event and a year-long educational initiative. Six students from our college attended a stadium sized event that brings together world renowned speakers and performers from Malala Yousafzai, Spencer West and Martin Sheen to Conor Maynard, Ed Sheerhan and Mr Probz- with tens of thousands of young people to kick-start a year of action through We Act.
In the first part of the day we heard encouraging speeches on economic and technological empowerment. In between these, we witnessed the amazing performances of well known artists.
In the second part of the day, the topics of the speeches were social and educational empowerment. More specifically from the social empowerment lesson we were motivated to support each other, create safe spaces where we can be ourselves and build a community of people to share our passion.
We Day is a worldwide inspiring event that gets children as young as 10 involved in the transformation of a 'me' community to a 'we' community, to bring a change in our world. All of us who attended the event had lots of fun and enjoyed a wonderful and inspiring day out. Tickets to We Day are earned by taking on one local and one global action. So feel inspired like we do and start earning your ticket to We Day!
Martina Prentice, A2 Student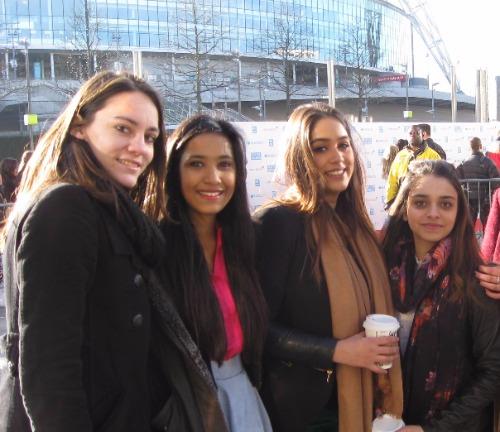 You can read more about the We Day movement here