Brampton continues placing students at the top universities, predominantly Russell Group institutions, for the most competitive courses.
Entrance to university has become increasingly competitive and complicated in recent years, yet Brampton students gain places every year in fiercely contested areas such as Law, Economics, Psychology, English, Medicine, Dentistry and Veterinary Science. The university destinations of our former students include many of the most highly regarded universities in the country, including Oxford and Cambridge, Imperial, UCL, LSE and all the major medical schools. For full details of the recent university destinations of our students, please see our university destination pages.
This year, 75 students have been placed at Russell Group Universities so far including UCL, King's College London, Bristol and Imperial College. Students will be studying courses ranging from Law, Medicine and Dentistry to Actuarial Science and Aerospace Engineering. 2015 figures are yet to be finalised as some student decisions are still pending, but our success at placing students at Russell Group institutions is evident in our 2014 figures.
Russell Group entrants 2014
Brampton College 61%
Independent School Average 37%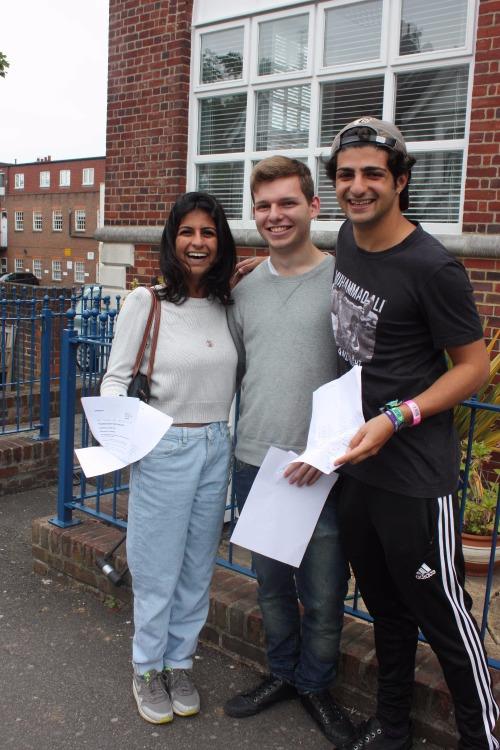 How Brampton supports university applications
Our experienced Career Advisors and Personal Tutors at Brampton College provide advice and guidance to all our students. Students are invited to listen to guest speakers from many universities, covering varied courses and professions. They attend workshops which help with the UCAS application process and writing Personal Statements. One of our students, Jessica Katz commented,
They helped me research all the courses and choose my five options according to my priorities. I also had meetings to perfect my personal statement. This made the process less daunting as help was always there.
Jessica Katz, A level student
We are proudly a member of the University of Birmingham Schools and Colleges Partnership where we, and a small number of other selected schools and colleges, work together to help support parents and students as they make the transition to higher education.
Some of our special achievers 2015
Shayam Dattani
A*A*A
Dentistry, Kings's College London
Georgie Done
A*AA
History, UCL
Lucus Cheng
A*A*AA
Pharmacology, UCL
Jessica Katz
A*AA
Geography, UCL
Victoria Wang
A*A*A*A
Chemistry, Imperial College London
Sajan Patani
A*A*A
Computer Science, Warwick