We are delighted to welcome the following new members of senior staff:
Jim Donaldson returns to Brampton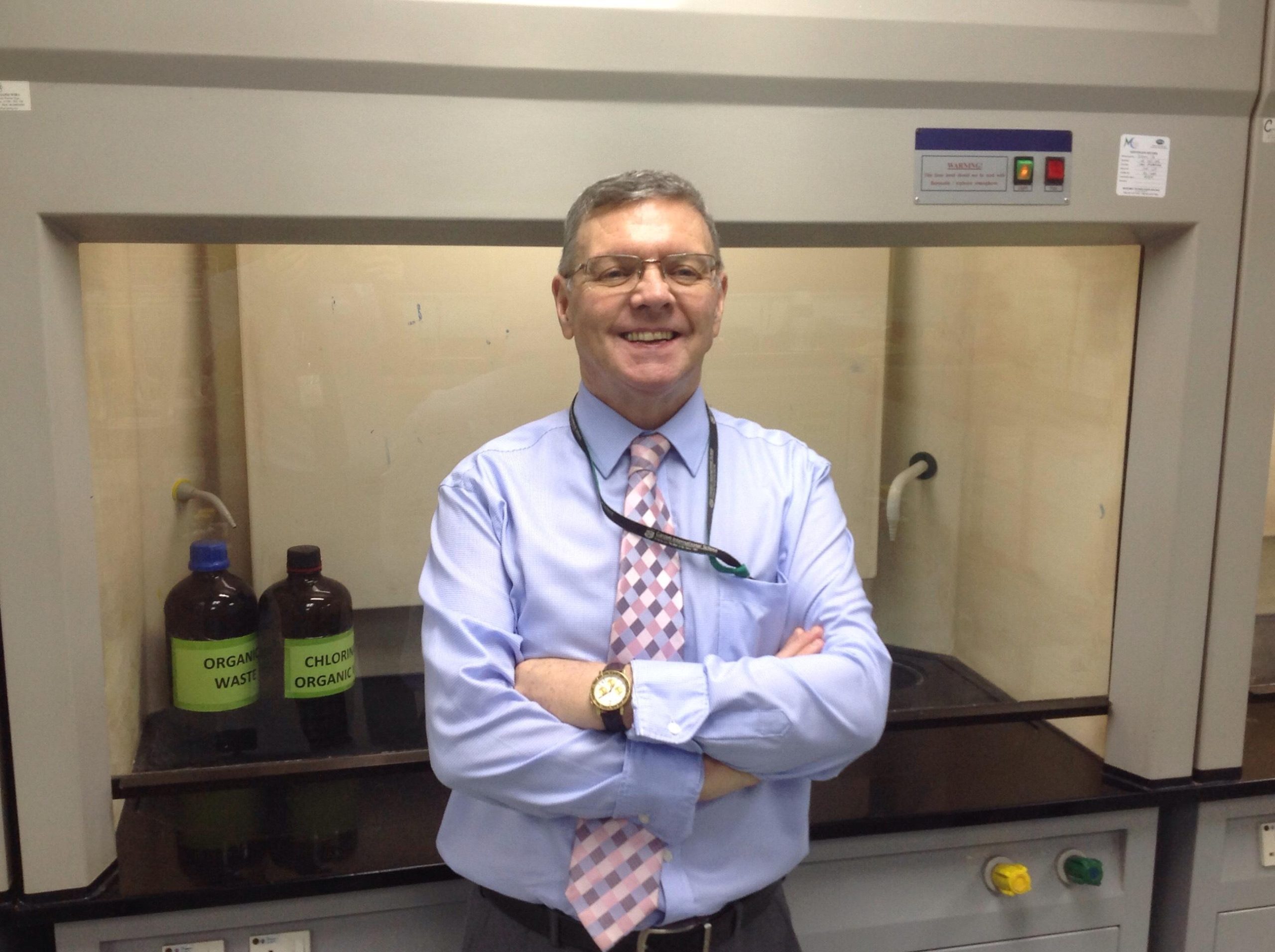 Jim returns to Brampton College as a Senior Tutor in Chemistry, having previously worked at the College as Vice Principal between 1991 and 2004. Jim helped Bernard Canetti set up 'The Tuition Centre' before it became Brampton! Between 2004 and 2017 Jim has been working at one of the world's premier International Schools, Garden International in Kuala Lumpur, where he acted as Head of Chemistry. While there, Jim set up the OXBRIDGE enrichment programme and the school's Medical Society. Jim's current interests in education include the use of new technologies in the classroom, and he has worked with a variety of online learning platforms such as Edmodo, which Jim will be setting up here at Brampton. Jim is committed to an 'open-door' approach to students and their parents, in order to foster strong and meaningful learning partnerships.
Welcome back Jim!
Ian Simpson
Ian joins Brampton College as Director of IT and Computer Science. Though born and raised in Aberdeen, Scotland, Ian has worked as Head of Computer Science and IT at St Louis School of Milan for the past two years, successfully raising the profile of Computer Science and purposeful use of technology amongst students, parents and staff, whilst simultaneously hunting for the perfect espresso. Ian is also passionate about increasing the integration of low-cost electronics for teaching and learning, especially the Raspberry Pi, and was fortunate enough to present on the topic at BETT 2017. When not working or tinkering with technology Ian enjoys travel with his partner and two children (12 and 8), old movies, simple guitar chords and the work of Glen David Gold.
Julian Schofield
Julian joins Brampton as Head of Biology. After completing his PhD at UCL, Julian spent ten years in  scientific research, investigating gene expression in embryonic development and the molecular basis of medical conditions such as muscular dystrophy and diabetes. For the last thirteen years Julian has taught A level Biology, during which he was Head of Science at St Helen's. Throughout this time Julian has had the opportunity to support many students who go on to make successful applications to study Medicine, Dentistry and Veterinary Science. Julian is passionate about instilling students with his own love and fascination for the life sciences, and feels privileged to be able to support young people to achieve their potential and realise their dreams.