Last term some of the AS student's took part in a 'Future Cities' project where they considered what a sustainable city might look like and made prototypes of their designs using recycled materials and audio recorded their interpretations.
It was good to see their work exhibited at the Artsdepot Future Cities: Schools Sustainability Project – the exhibition ran between 13th December and ended last week.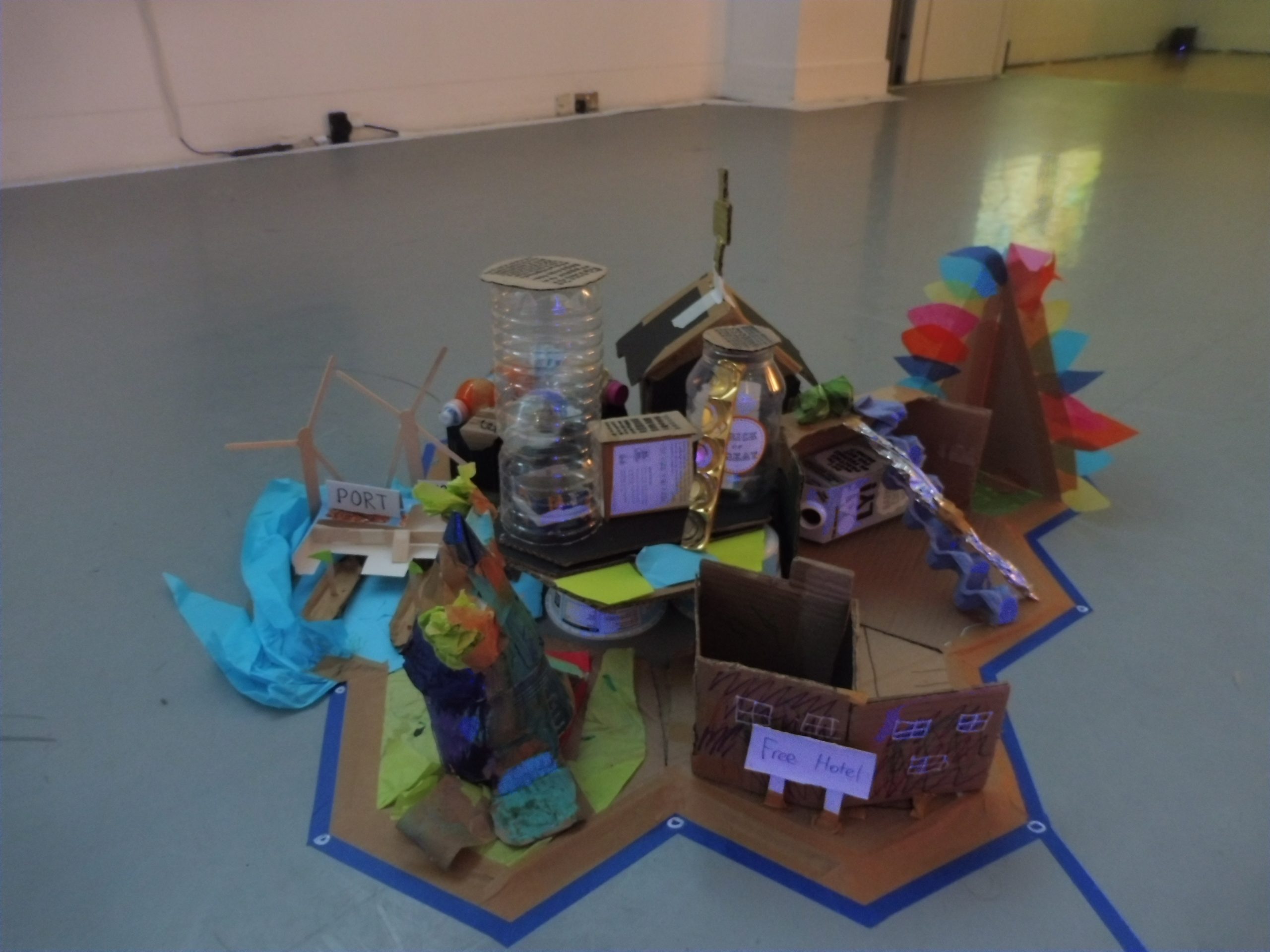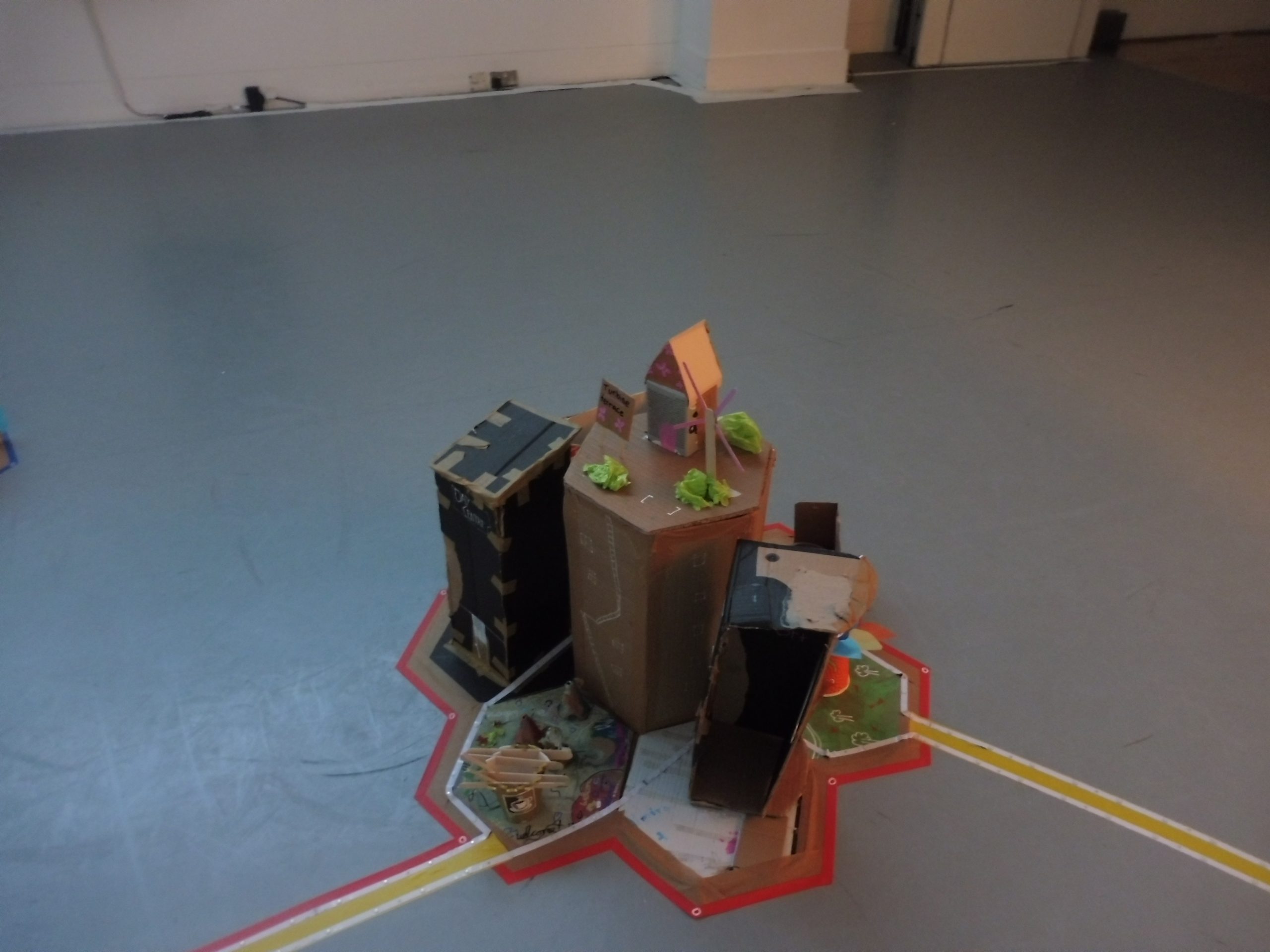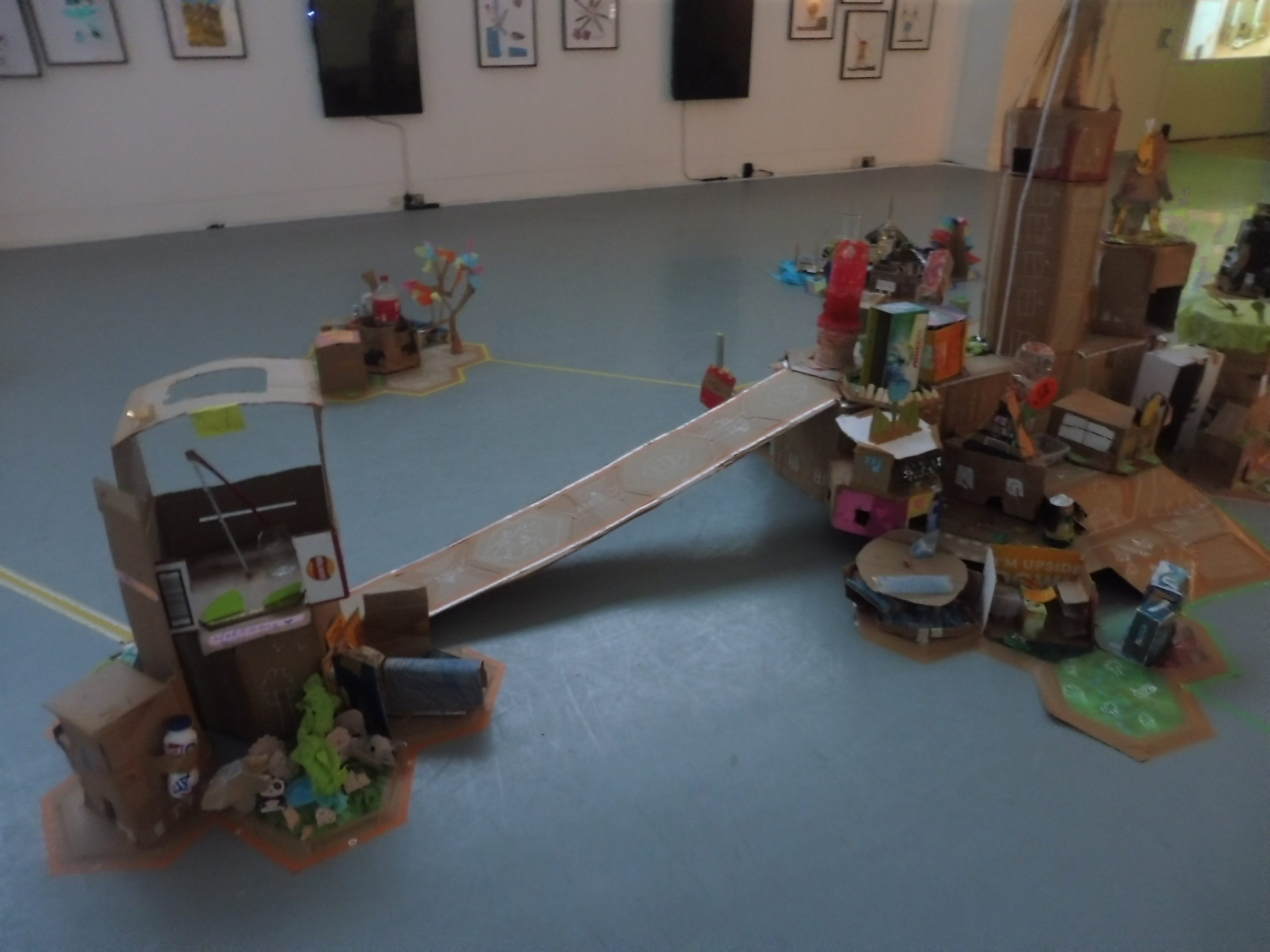 Their work highlighted contemporary debates about the structures that limit sustainability and the 'nudges' needed in city design to change behaviour. The question of how cities can become more sustainable is now a key consideration for leading architects. Rem Koolhaas (known for his coinage of "Junkspace" to describe spaces like airports and highways that he deems 'absent' of architecture… or the anti-Christ of architecture) radically addresses this challenge with his 'Roadmap 2050'. It's a politically as well as technologically ambitious design that goes so far as to redraw the map of Europe to create a web of renewable energy. Such ideas can easily be accused of myth making (the map he made has a tongue-in-cheek renaming of countries), but it highlights a shifting architectural ideology – the focus is no longer the building itself but what powers it. With construction contributing 37% of energy related greenhouse gas emissions, retro fitting is the new trend.
I also thought Edward Burtynsky's photographs of the mines and waste of the Anthropocene make an interesting companion piece to Koolhaas writing. Images of the invisible guts powering "Junkspace" – mountains of wasted tyres and mines that look art nouveau… That kind of thing!
Thanks for reading.
Jesse, Environmental Coordinator