Last week, all our lower sixth students attended our Ukraine event as part of the college's campaign to raise awareness of the war in Ukraine and the ongoing suffering of the Ukrainian people. It was an opportunity for students to hear Ukrainian student, Olesia Kharyk, talk about her experience of the Russian invasion of her country, which led to much of her family being dispersed across Europe and losing touch with other family members who remained in Ukraine to fight. It was a heartfelt and sad story and we were all very moved. We heard first hand how the situation remains desperate, and help is needed more now than ever.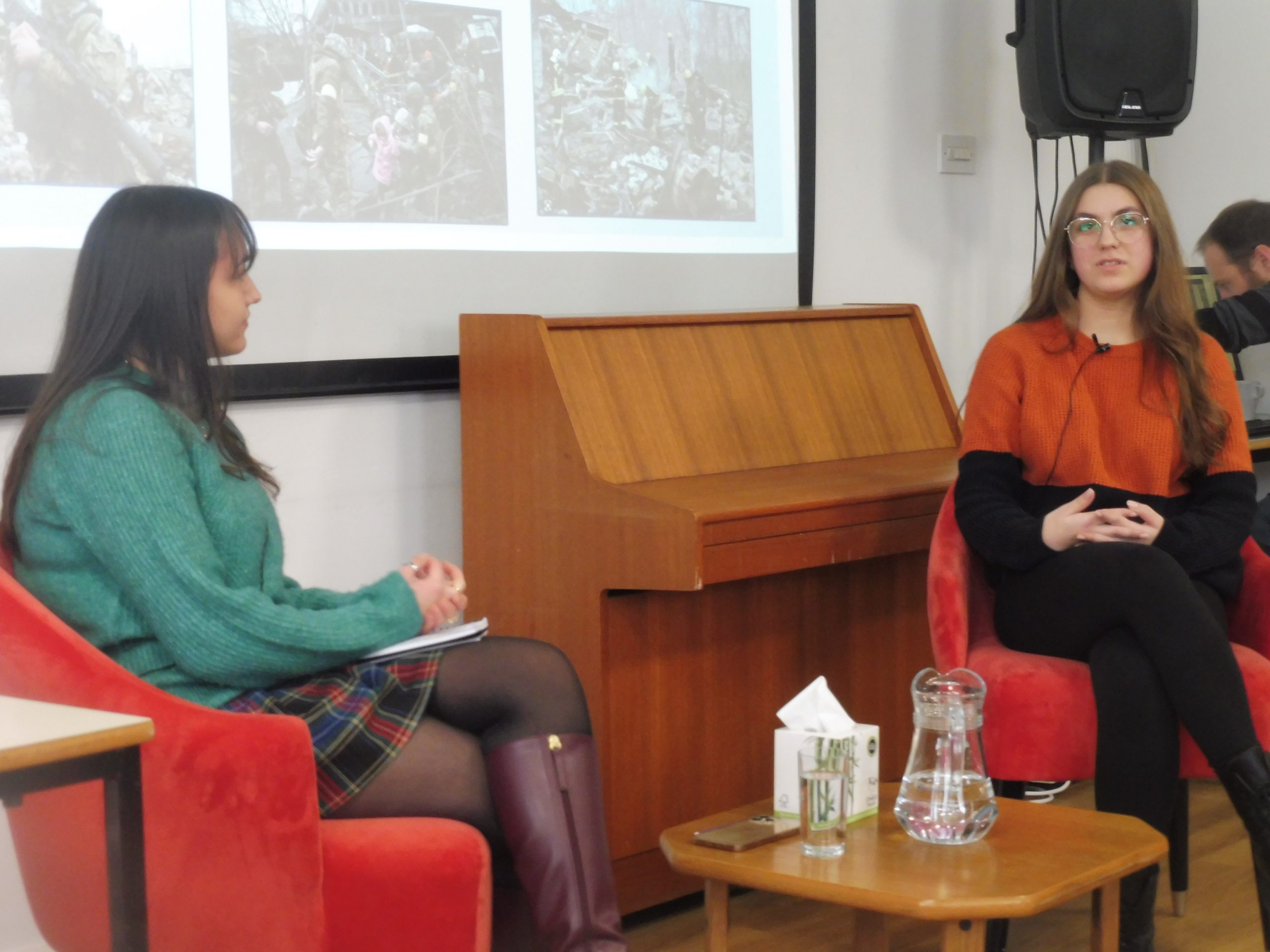 So, following our highly successful appeal last year which raised £47,000 with help from the college and the Brampton Charitable Trust, we have launched a renewed campaign to support the people of Ukraine.
We will be raising funds for President Zelenskyy's U24 appealUNITED24 – The initiative of the President of Ukraine (u24.gov.ua), which aims to supply the Armed Forces of Ukraine with urgently needed armour and equipment, as well as a fund for rebuilding Ukraine's damaged infrastructure.
In addition, we hope to raise funds for the DEC's humanitarian appealUkraine Humanitarian Appeal | Disasters Emergency Committee (dec.org.uk), which, among other essentials, is raising money to purchase generators to bring heat and light to the people of Ukraine, many of whom are surviving in appalling conditions and in temperatures often as low as -20c.  As President Zelenskyy said last month,
"Most of our power plants are damaged or destroyed by the bombings.  That's why the generators have become as important as armour to protect the population."
It is almost a year since the brutal Russian invasion of Ukraine, but the terror and destruction continue.  It is so important that we do not forget and do not lose interest in the plight of the people of Ukraine.  We would be hugely grateful if you would make a donation to either or both of the above appeals.  We will match all donations up to a total of at least £25,000.
For details of how to make a donation, please click on this leaflet Ukraine Appeal Jan 2023
With heartfelt thanks,
Bernard and Pam Canetti